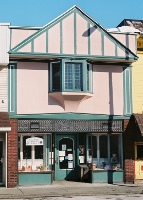 LIBRARY DIRECTOR: The Jane Morgan Memorial Library seeks a dynamic, community-minded Director with vision for the future.  The successful candidate must be able to enhance the library and its role as an integral component of the community.
Minimum qualifications: Applicants must be eligible for a Grade III library certification in the state of Wisconsin, requiring 54 semester credits (1/2 in liberal arts and sciences) from an accredited college, university or technical college.  Applicants must fulfill requirements toward Wisconsin Public Library Director Certification under current regulations, currently 12 semester credits of library approved coursework.
Successful candidates will have excellent verbal and written communication skills; knowledge of current library technology; fiscal management knowledge; the ability to work effectively with library board, library employees, Village of Cambria and Cambria-Friesland School District officials and the community.
Salary and benefits: Salary range is $16.00 to $18.00 per hour depending on qualifications and experience. This is a 20-30 hour a week position and full benefits are available.
Application deadline: May 22, 2020 by 5 pm. 
Please send a completed application, resume, and the names, addresses and phone numbers of 3 references to Glen Williams, Library Board President, Jane Morgan Memorial Library, PO Box 477, Cambria, WI 53923-0477.
The Village of Cambria is an Equal Opportunity Employer.  Applicants with a disability may request accommodations needed in the application and/or interview process.
The mission of the Jane Morgan Memorial Library is to provide quality materials and services which fulfill educational, informational, cultural, and recreational needs of the entire community in an atmosphere that is welcoming, respectful, and businesslike.
Staff
Jennifer Tallman, Director
Josephine Sailor
Amanda Wakeman
Elora Flack 
Board Members
Charity Kalinowski, Secretary
Debra Torrison, Treasurer
Jan Williams
Barbara Williams 
Catherine Jacob 
Glen Williams, Village Rep., President
Timothy Raymond, Cambria-Friesland School Rep.
The library board meets on the first Thursday of every month at 5:30 pm in the library.
Library Information and History
Our library has a very interesting and fact filled history. Learn about the happenings over the years the Jane Morgan Memorial Library has been up and running.
If you have any questions about this page or have noticed any errors please contact us at: (920) 348-4030. 
We would be happy to help!